LATE DR. PRABHAKAR PATWARDHAN SMRUTI CHESS
Organized by KRUSHNABHARATI CHARITABLE TRUST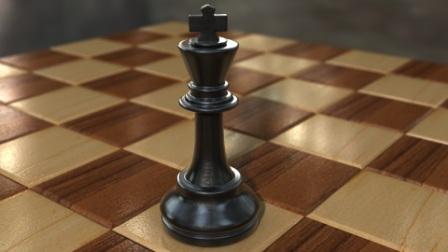 Time Left for Competition
Time Left for Registration
About Competition
This Competition is being held by Krushnabharti Charitable Trust for past 19 years in memory of late Dr. Prabhakar K. Patwardhan to promote chess among youth and to encourage them. Late Dr. Prabhakar Patwardhan a well known surgeon was passionate about chess and always wanted to spread this sport among youth. This competition has given opportunity to many chess lovers to test and prove their metal.
Fee for on the spot payment or entry
Under 14 - ₹150
Open - ₹250


Basic Information
Organized by :
Competition Start Date :

03-02-2019
Competition Start Time :

9:30 AM
Competition Platform :

Physical Presence
Online Registration End Date :

02-02-2019
Address :

Vasudev Balwant Phadke Vidyalay, Plot no. 113, Sector 6 New Panvel East
City :

Panvel
District :

Raigad
State :

MAHARASHTRA
Country :

India
This is
Open to all
competition
Facilities
Accomodation :
Food :
Transportation :
Wi-Fi :
Message Organizer
Communicate with organizer You can drop your message/query to organizers of this competition.
Competition Groups
Group Name
Under 14
Age Group
Below 14
Gender
All
Start Date
03-02-2019
End Date
03-02-2019
Fees
100
Special Instructions

1. Competitors are supposed to carry their own chess board.

2. Consolation prizes will be disclosed at venue.

3. Only online participation with paid fees is allowed.

4. Fee for on the spot payment or entry

Under 14 - ₹150

Open - ₹250



Total Prizes
7
Prize
Prize description
Prize Money
Rank 1
-
2000
Rank 2
-
1500
Rank 3
-
1000
Rank 4
-
750
Rank 5
-
750
Rank 6
-
500
Rank 7
-
500
Group Name
Open
Age Group
ALL
Gender
All
Start Date
03-02-2019
End Date
03-02-2019
Fees
200
Special Instructions

1. Competitors are supposed to carry their own chess board.

2. Consolation prizes will be disclosed at venue.

3. Only online participation with paid fees is allowed.

4. Fee for on the spot payment or entry

Under 14 - ₹150

Open - ₹250



Total Prizes
5
Prize
Prize description
Prize Money
Rank 1
-
3000
Rank 2
-
2000
Rank 3
-
1000
Rank 4
-
750
Rank 5
-
750